Exam Master Presents:
Mastering the MPJE®
What you need to know to master the MPJE competencies
How Exam Master's MPJE® resource will help you:
Visually appealing presentation with detailed explanations of the technical specifications of the MPJE.
Content developed from expert guidance on how to focus and improve MPJE study efforts.
User-friendly arrangement of the MPJE® Competency statements.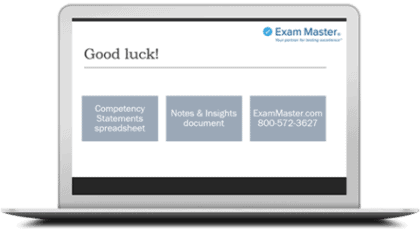 Mastering the MPJE®
Our Mastering the MPJE® program includes:
Audio and visual presentation thoroughly exploring what to expect on the MPJE®
Transcript of the Mastering the MPJE® presentation
Competency statements spreadsheet outlining the content of the MPJE®
Study guide providing an overview of the content breakdown of the MPJE®, information on best study practices, and examples to broaden study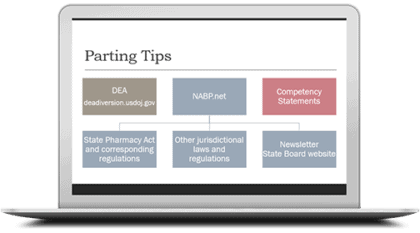 Focus and Improve Study Efforts
The Mastering the MPJE® program is designed to identify the most practical elements for preparing for the MPJE®. Using expert-tested study techniques, insightful approaches to the content, and an extensive list of prompts to assist with research, the program provides practical methods to approach and master the MPJE®.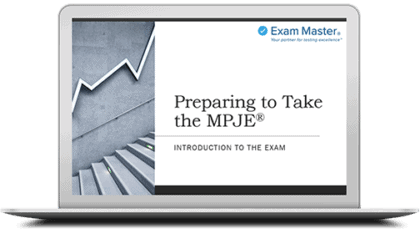 Crafted by Experts
We consulted experts in pharmacy law to compile the best practices for preparing for the MPJE®. Our experts have identified challenging aspects of the exam that students often miss. Using their experience and guidance, Mastering the MPJE® covers the information necessary to be succeed on the first try!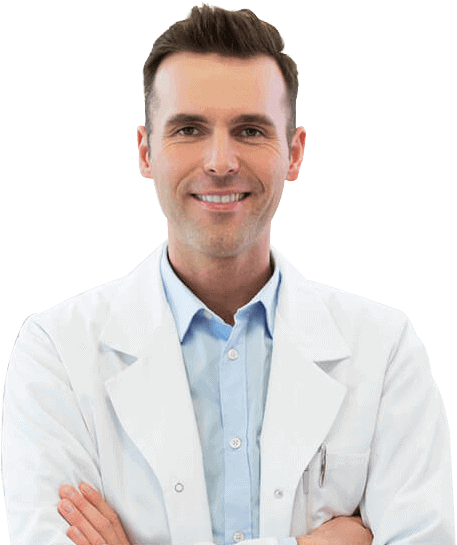 Exam Master's question bank exceeded my expectations. I passed the board exam and found the material was representative of the material covered on the actual exam.
- Robert Bolton
Master the MPJE offers a better approach to mastering every state MPJE exam
Take the first step in Mastering the MPJE®!
90-day access
Complete Mastering the MPJE® Video Review
Competency Statements
Detailed Talking points and Notes
Unless otherwise indicated, Exam Master has no formal affiliation with any licensing or certification authorities.